"This Is A Weight Loss Clinic Worth Visiting!"
I started my diet on November 2017, and by the end of February 2018, I was 35 pounds less than when I started (around 15 pounds lost in my first month during that famous detox phase). Before going for the first time I was about 75% committed to doing this, but after having that first visit and after the pep talk I found myself with that other 25% of motivation that I needed. I've tried several diets before and they all work but this one was different to me in the sense that I discovered it is more easy for me to do a high protein diet than a low carb, low-fat diet. I found myself I could do this diet more easily because I was enjoying my meals better (and I still do in my maintenance phase). I believe the appetite suppressants definitely help as well as the other supplements that they recommend. And accountability… it definitely makes a big difference.
Awesome staff, btw! Personnel is knowledgeable, but also very friendly and very good at helping you to stay focused and motivated. You should give it a try! 🙂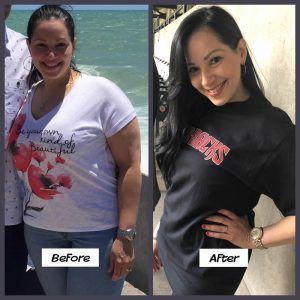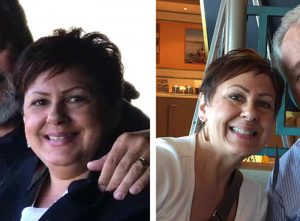 I'm in my late 50's and have always had a weight problem. I've been on many diets through the years, successful at losing, but not keeping the weight off. I decided I need a good program with a great support system.  I did some research and made an appointment at New Results Medical Weight Loss. As of today l have lost 50* pounds and have maintained for the last 2 months. I'm very happy with myself.
The staff is very supportive in helping me achieve my weight loss and give me the motivation to keep it off.  I know I've made the right decision and very happy with my results.
– Terese
In October of last year, I made up my mind that I was going to seek outside help after watching a friend of mine transform before my very eyes. I went to a clinic here in Scottsdale called New Results Medical Weight Loss. They told me many things I had heard in times past, but they said it in a way that finally clicked in my head.
The difference in their approach is that it is not as restrictive and that I wasn't eating nearly the amount of protein that my body needed. To date, I have gone through Halloween, birthdays, Christmas, Valentine's Day and a 10 day trip out of the country. I am still on the plan and I have lost almost *25 lbs. I am only five pounds away from my goal to lose *30 pounds before my daughter graduates. I feel 100 percent better. My stomach pains are gone, my migraines have subsided and my joints are so much better. It used to be about how I looked, this time it was about becoming healthy once again.
I truly think it has been and will continue to be a lifelong struggle. However, for the first time in my life, I have the education, the tools, and the support to become healthy once again and stay this way. We never have to stay a victim of our past. We have the choice to seek guidance, when the struggle is above us, and the willingness and want is there to become different. Lastly, I would be negligent if I didn't give God the glory for helping me overcome each obstacle along the way.
~ Faith M. – Scottsdale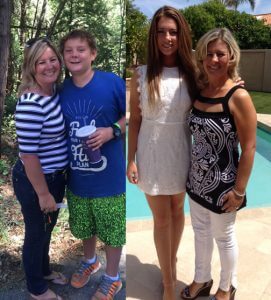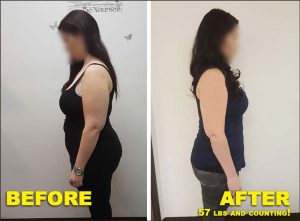 "New Results is absolutely incredible!!! I went to them to kickstart my Weightloss and they have been amazing & so supportive, always there for me when I need even just to vent on a bad day lol!! The program really truly works and I just adore Bret, Crystal, Jessica and the rest of the team!! I still have more I want to accomplish in my journey, but I honestly can't think of another company I would want to do it with!!! If you're on the fence take the leap and join. I promise you won't be disappointed!!" Cheers 🙂
~ J.K.
Going to New Results has completely changed my life. I was at my heaviest weight and very skeptical when I walked in the door. Literally, nothing I had done to lose weight seemed to work. I've been on countless programs and paid a lot of money into fad diets.
My confidence was lacking and holding me back from trying new things. The difference between New Results and other programs is that I was not put on a diet. I was taught how to eat properly and given the knowledge I have been lacking.
With the help of the staff's expertise and encouragement, I have been able to lose *70 lbs and I'm still losing. I have recommended this program to many of my friends and coworkers. My only regret is not starting sooner!
~ Melissa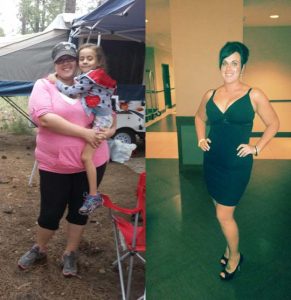 LOST 100 Pounds *
In 6 Months
I have experienced a remarkable transformation as a result of my experience with New Results Medical Weight Loss. People I have known for years don't even recognize me! I participated in the program with weekly visits for six months and remained fairly consistent with the weight loss the whole time. After six months, I met my goal of losing 100 pounds. Other diets I have been on have stopped working when I stopped doing it. This has provided me with the opportunity to make real and lasting lifestyle changes and provided assistance when I had a rough week, fell off, or cheated.
Also, with other diets, I usually got bored or hit a plateau that gave me an excuse to quit. This experience gave me consistent results, so long as I followed the plan. And I got to make and shop for my own food, no processed, prepackaged foods! The appetite suppressant they give doesn't make me feel like I am taking speed, which was a big concern for me as I don't tolerate stimulants well. The staff is friendly and encouraging and they provided, coaching, support and education through the whole process. I recommend New Results Medical Weight Loss to anyone who asks and everyone is asking because I look so good!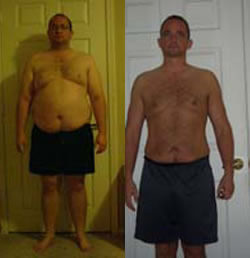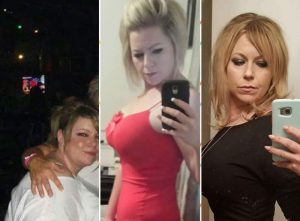 I came to New Results Medical Weight Loss after hitting a plateau and trying many different plans, diets and weight loss clinics. I have lost an additional *75+ pounds since joining this very supportive and understanding clinic! I am ecstatic about my results and how I feel! Thank you to the staff at New Results Medical Weight Loss!
~ Erika
I started my weight loss journey November of 2013. I was *60 pounds heavier than I am now. That's a lot of extra weight on my 5'1" frame.
I remember the doubts in my brain as I left New Results that first time. I was thinking, is this going to work for me? Will anything work?
During my first week I think I lost about *5 pounds. It wasn't a huge number but it was *5 less pounds on my body. After the holidays and the New Year I was down about *20 pounds. The weight was coming off slowly but surely. After about a month I stopped craving carbs and sweets and everyday got a little bit easier. I started exercising (very slowly at first) and now I do* 5-6 days a week.
In the 4 years that I was gaining the weight I think I tried every diet I could find only to lose a couple of pounds, go off of it and gain them right back plus a few more.
New Results didn't just give me a "diet plan" they gave me unlimited support, motivation, encouragement and the tools I needed to succeed.
New Results has helped me change my life! There is no way that I could ever have lost 60 pounds without their help. Now, I'm going for the last *5-10 pounds and I know I can do it.
If anyone reading this thinks they can't lose weight, or they have to starve themselves to do it, please just meet with the people at New Results and try it.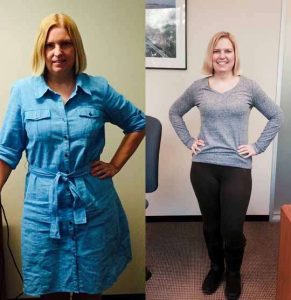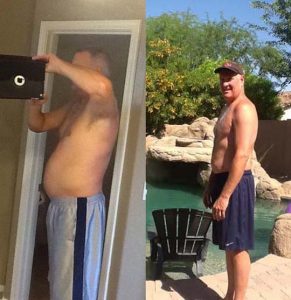 Wow! After struggling for so long to lose weight and realizing I needed more than just exercise to succeed, I went to see Bret at his Mesa clinic. I met with him and his unbelievable staff and they laid out a comprehensive plan designed specifically for me. Their knowledge and encouragement, along with a proven method, resulted in *35 pounds of weight loss in 10 weeks. I can't begin to adequately describe how good I feel! My energy is at a level I haven't felt for 15 years or more, and the cliche about the clothes fitting better is for real. In fact, I just invested in a few new belts (cheaper than all new pants…..haha).
Last Fall our family bought a boat to enjoy. Having grown up on the lakes in Michigan I was an avid water skier. I was disappointed though when I was unable to ski, I just couldn't get out of the water. After losing the weight, I am now enjoying a sport I love… and showing my kids I am not too old or fat to have fun again.
I could go on and on with stories… but I won't. Suffice it to say Bret at New Results Medical Weight Loss Clinic has changed my life in a way I never imagined. If you are looking for the same results, call them. You will be glad that you did.
Thanks to Bret and his staff… from the bottom of my now healthy heart!
Sincerely,
Doug Coats
I started my journey on the road to becoming healthy in March 2013. My weight was at an all-time high, and my self-esteem was at an all-time low. When I first stepped on the scale during my initial consultation with Bret, at *190 pounds, I felt defeated and embarrassed. In the next hour, speaking with Bret and the rest of the amazing staff, I felt a new feeling. A feeling of empowerment. As I learned all about the program, I realized just how "easy" it was.
Well, I describe it best as the easiest life change I've ever made. My whole world changed, but knowing in my heart that I didn't want to look like that anymore made it the easiest thing I've ever done. Now I'm *38 pounds lighter, *3-4 sizes smaller, and so close to my goal!
Thank you so much for guiding me on my way to success! I couldn't be more satisfied!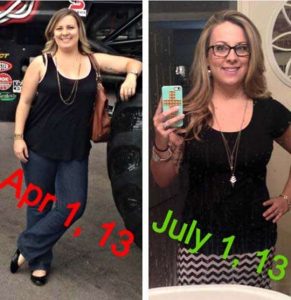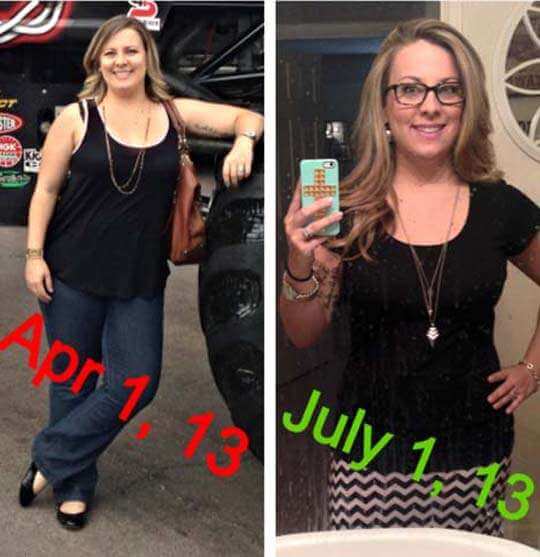 My name is Brittney Penney and I started with New Results Medical Weight Loss in June of 2013. When I began the program at New Results, I was skeptical at first because I literally had tried everything! From HCG to Herbalife, to completely starving myself – then getting so hungry that I would binge from starvation which in the end, just made me gain more weight and feel worse about myself. I have always been in shape from being an athlete and staying in the gym as much as I could. Then, my early 20's came and my metabolism slowed down to a full stop it seemed like! I didn't realize this until I began to gain weight from eating everything I had always eaten. I also got an office job and my trips to the gym became less frequent as the days, weeks and months went by. I would look in the mirror and cry and wonder why I had let myself go. Then, I would find myself eating candy or fried food of some sort. This also made me feel terrible because I would be hungry and would indulge then would feel guilty for eating badly because I knew I was fat.
Finally, I had had enough of feeling terribly about my body, hating the idea of shopping, listening to fat jokes from my family and my in laws and practically crying every time I had to get dressed because nothing fit me. I decided to do something about it! Instead of being a victim of the unhealthy environment I had created for myself, I took action when I was referred to NRMW by my previous boss and she looked fabulous! When I looked at the price I thought it was a little expensive especially compared to the previous diet plans I had tried. Then I thought about adding up all of the money I had spent on diet pills, laxatives, water pills, appetite suppressants, junk food, etc. and realized I would actually SAVE money if I went with New Results!
For fear of sounding like an infomercial actor, I want you to know that I am proof that this really works if YOU actually work the program. Go every week for your weigh ins, take your "what to eat and what not to eat" card with you when you go out for lunch or dinner so you know what you can eat, try having a "cheat meal" not an entire day of cheating. Having the girls at New Results to hold me accountable for the week if I didn't lose the weight was huge! I haven't been working out much during my entire program because I wanted to lose the bulk of the fat before I hit the weights to tone up. I am now at my first goal of 30+ pounds lost and will be starting a rigorous work out plan in order to maintain my current weight and facilitate the loss of additional fat in order to continue decreasing my body mass index. As you can see from the attached before and after photos, I am now at my first weight loss goal and feeling 100% more confident about my body and I actually get excited to shop and pick a new outfit each day.
A special thanks to Bret, Jessica, Erica, and Crystal for always holding me accountable, celebrating small victories along the way and for giving me the motivation and determination to succeed. I wouldn't be where I am today if it weren't for them.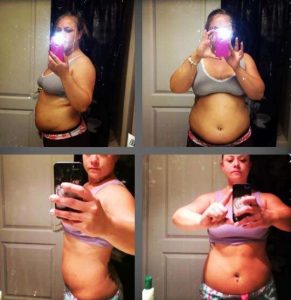 June 2013 Weight: 183 BMI: 34
May 2014 Weight: 149 BMI: 27.5
* 34 pounds lost and counting!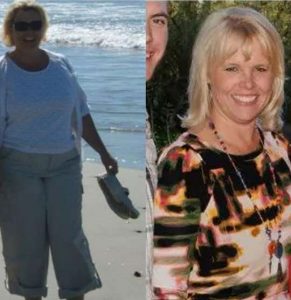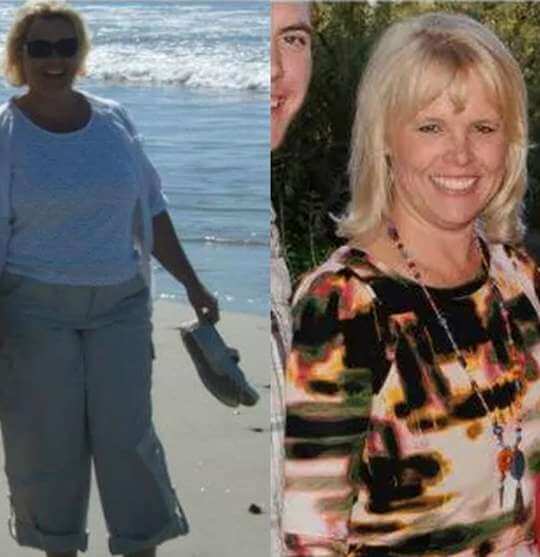 After battling my weight for my entire life, I feel like I have finally won the war! I was at an all-time high with my weight, and at an all-time low in my health when I was introduced to Bret and his staff at New Results Medical Weight Loss. I had tried so many programs and fad diets before – but this one was just different, it just made sense. There was so much information about how my body worked and what I needed to do to get it healthy again, and I never felt like I didn't know what to do. The staff always had suggestions and information to share and there was no way I was going to fail! I have lost *50lbs through this amazingly easy program and have kept it off for 2 years. This is the first time in my long battle with the weight that I have felt like I am in control. It has truly been a life changing experience and I am so thankful for this program.
Kathi L. – Scottsdale Patient
* Individual Results May Vary
*Results may vary among individuals and are not guaranteed. Seek medical advice before starting any weight loss program. Contact New Results Medical Weight Loss to make sure this is the right solution for you.